Ripples
2021


This is a theatre work collaborated with director Xi Chen. In this project, I worked as a deviser and a sound designer.
This production explores the nature of truth and how our individual views of reality define our own perspective of truth. The performance attempts to make the audience aware of the limitations of the personal characteristics and experience of reality that comes with it and to provoke the audience's curiosity to try to find a point of view that is not their own.
The audience is introduced to have a binaural audio experience combined with projection and live performance. In the working progress, I contributed the early stage draft of sound design. During the rehearsal stage, I synthesised with video projection and performer and improved the sound design. I finally operated the sounds in the show.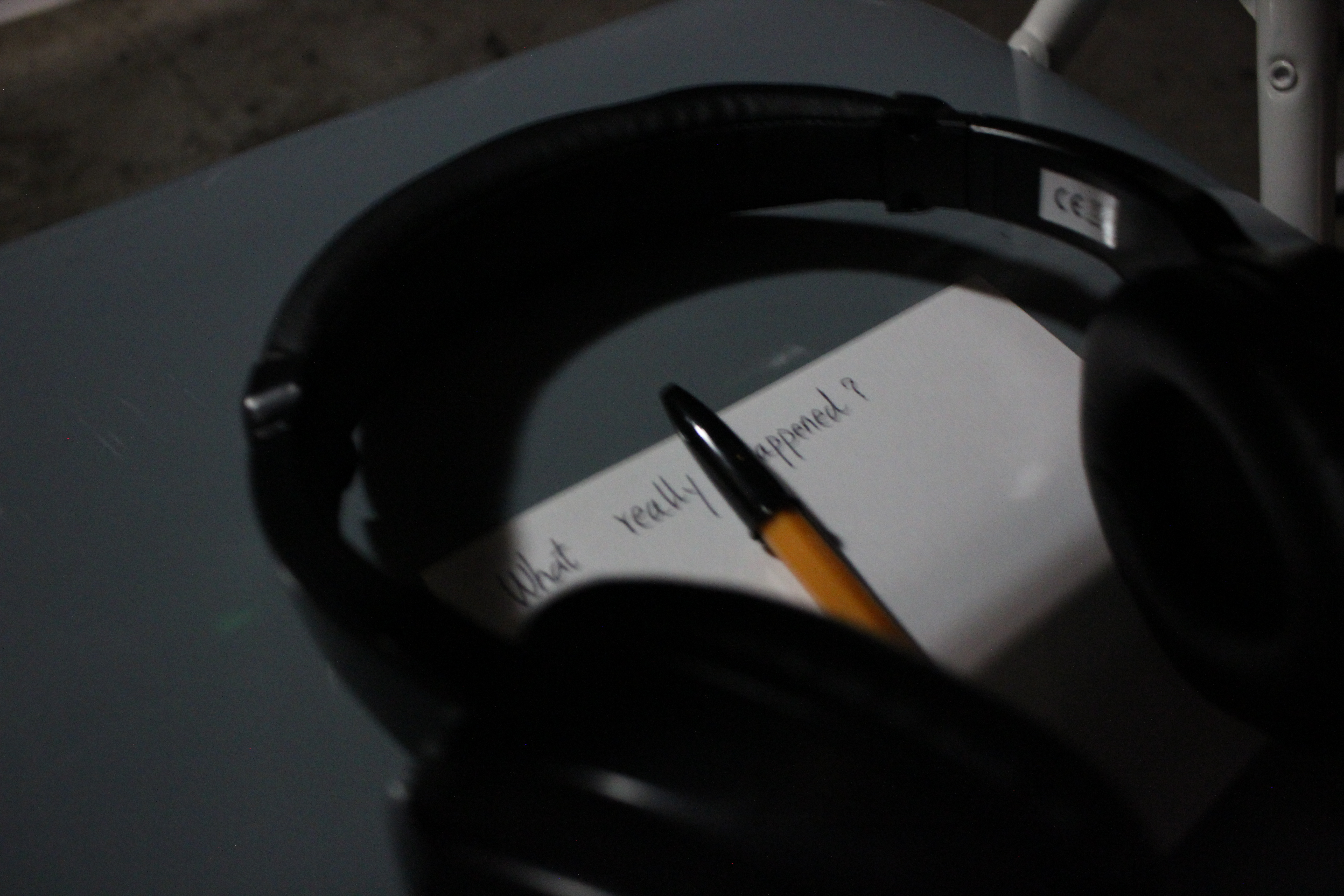 Performed at The Vault Festival, 28th May 2021
Photo: Xi Chen, Yuan Xiang, Jiuming Duan

Director/Deviser: Xi Chen
Performer: Gaurav Singh Nijjer
Performer (in the video): Julian Zhang, Styles Li
Sound designer: Trevor White
Composer: Mingji Wang
Visual designer: Effie Gu
Costume designer: Jaxi Liu
Deviser: Jiuming Duan
Dramaturg: Dayou Geng
Graphic Designer: Yitong Feng
Videographer: Leo Zhu